Get Edmonton Criminal Lawyers That Protect the Innocent
In Canada, you are innocent until proven guilty. As Edmonton criminal lawyers, we'll start you off with a free consultation to make sure the prosecution doesn't forget it. Just because criminal law is complex doesn't mean that finding an honest team of attorneys should be.With over 30 years' experience fighting for the people of this city, we put our vast knowledge of the criminal justice system to work for our clients.
We know how you must be feeling. The uncertainty, stress, and fear for your future are only natural in the wake of being charged with a crime. Regardless of your charge, Northcott Edgerton Barristers will see to it that you are given the best defence possible, increasing your chances of avoiding the harsh penalties that the Crown will pursue.
We are fully committed to your liberty.
The top criminal lawyers in Edmonton, Alberta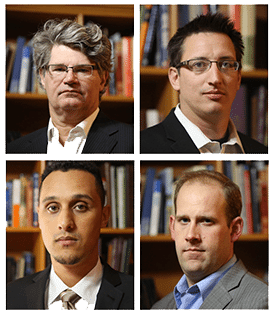 Being accused of a crime is one of the most difficult and stressful times in a person's life. When you get help from an experienced defence team, your mind will be put at ease knowing your civil liberties are in good hands.
We've handled cases just like yours and helped countless people across the Province restore their reputations, secure their futures, and avoid life-changing jail time and criminal records. Whether you've been charged with an Impaired Driving/DUI, assault, theft, or another serious crime, our team of legal counselors will stand by your side from your initial Edmonton criminal lawyers free consultation to the moment the court makes its decision and even beyond if necessary.
Since 1985, Northcott has proven time and again that we are a name you can trust to represent you need it most.
Our legal team is from a diverse set of legal backgrounds, giving us unequaled perspective, experience, and expertise across a range of criminal law fields in Canada. It's this diversity that fuels our holistic defence philosophy. Rather than most firms, we don't wait to react just from what the prosecution says, we set out with a goal in mind and construct an unwavering defence by poking holes in the prosecution's case and proving your innocence as a matter of fact.
We practice:
Impaired Driving/DUI Law
Canada is home to some of the strictest driving laws and stiffest penalties. You could lose your license, pay fines, or even end up in prison. However, police are often known to make mistakes, act without reasonable suspicion, and violate your rights. We know how to defend your rights in an alcohol or drug-impaired driving incident and help you avoid a harmful criminal record.
Assault Defence
Assault is a serious crime, but you are innocent until proven guilty. Our team knows how to make it difficult to prove beyond a shadow of a doubt.
Sexual Crimes Defence
Sexual crimes are some of the most difficult to judge. You need an experienced attorney willing to stand up for you when it matters most.
Drug Possession Defence
Drug laws are unfairly enforced in Canada, and people often find that their rights were violated during the collection of evidence leading up to their charge. Don't be a victim of an unfair system. Hire one of our Edmonton criminal lawyers today for a free consultation.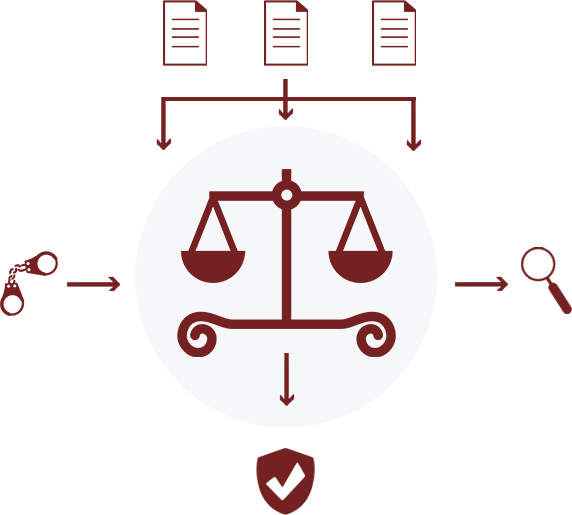 We also have experience defending people charged with:




The police have no interest in your innocence or rights. Their job is to make arrests. You need legal aid assistance to make sure you have the best chance to protect your rights and maintain your freedom.
As legal defence attorneys, our services include:
A full case assessment
Expert legal advice
Inquiries
Trials
Bail
Hearings
Appeals
Negotiations with the prosecution
If you've been charged with a crime, you are innocent until proven guilty. At Northcott Edgerton Barristers, our team of loyal defence advocates will stick by your side, helping to reduce your charges or have them thrown out entirely. With three decades of experience winning cases just like yours, our team of Edmonton criminal lawyers knows what it takes to win your case.
Contact us for your free consultation today.
Peter G. Northcott Professional Corporation is centrally located in Edmonton Alberta. Feel free to drop by our
offices for a consultation, or set up an appointment by

Northcott Edgerton Barristers
9902 111 st. NW Edmonton AB