Charged With a Drug Crime?
Get the Leading Edmonton Drug Lawyer
As Calgary drug lawyers, we know how serious the charges that you're facing are. If convicted, you could face heavy fines, a criminal record, or worse, prison.
The reality of the situation is that the police go to great lengths, often unjustly, to arrest those who have cultivated, dealt, or possessed drugs. Make no mistake the Crown will put all of its resources into finding you guilty and potentially ruining your life.
You need an Edmonton drug lawyer to help stand up for your rights in court and help you maintain your freedom.
Why Northcott Edgerton Barristers?
The nuances of each drug case are very technical, and the ways you will be prosecuted may vary. You need a veteran team of defense attorneys that is ready to defend against all angles the Crown may take. They want you to believe a conviction is inevitable. It isn't. Not when you use us.
Our team is made up of innovative thinkers and determined advocates for the rights of Canadian citizens. Our qualifications from the nation's top law schools and our three decades of experience achieving stellar results for our clients position us as a stout defence team, but it's our empathy with the victims of an unfair system and our dogged persistence that makes us the best fit to be your drug lawyer in Edmonton and throughout Alberta.
We have proven time and again that we can defend our clients from malicious prosecution for crimes such as:
Simple Possession
Cultivating of Marijuana
Production/Importation of Drugs
And More
We are also one of the few firms that specialize in drug trafficking crimes.
Facing serious trafficking charges?
Get a drug trafficking lawyer Edmonton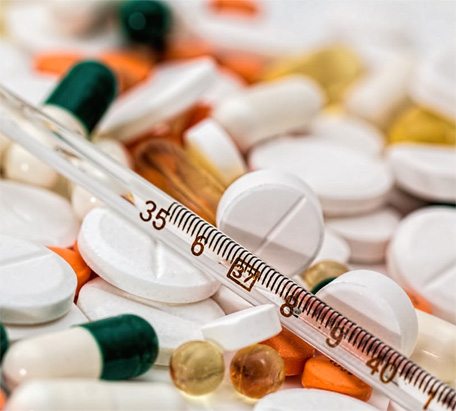 Drug trafficking is a much more complex charge than most people are aware of. Since this field of law is so complex, it is difficult for the accused to fully understand what it is they are being accused of. "Traffic" could mean to sell, give, administer, or transport drugs.
Due to the difficulty in understanding the crime and the complex legal precedent behind a conviction, it is absolutely necessary that you get a law firm experienced in defending people in your exact situation.
Without the help of a criminal defence firm like ours, you will likely face serious jail time. We fully understand the Canadian Charter of Rights and Freedoms, and know how to put your rights to work in your defence. If our team is able to conclude that your rights were violated in the discovery of drugs in your possession or otherwise, it's possible we could have your charges thrown out.
Northcott Edgerton Barristers is a team of devoted criminal defence lawyers that has years of experience building staunch defences against often unfair drug charges. The Crown wants you to be proven guilty, we want you to remain innocent. If you need a Calgary drug lawyer, come in for your free consultation immediately.
Peter G. Northcott Professional Corporation is centrally located in Edmonton Alberta. Feel free to drop by our
offices for a consultation, or set up an appointment by

Northcott Edgerton Barristers
9902 111 st. NW Edmonton AB