Facing Criminal Charges? Get the Best Lawyer in Edmonton
Northcott Edgerton Barristers has some of the best criminal lawyers in Edmonton. If you have been charged with a criminal offence, you need a legal team that knows how to get your charges thrown out or reduced. Remember, you are innocent until proven guilty. We make sure it stays that way.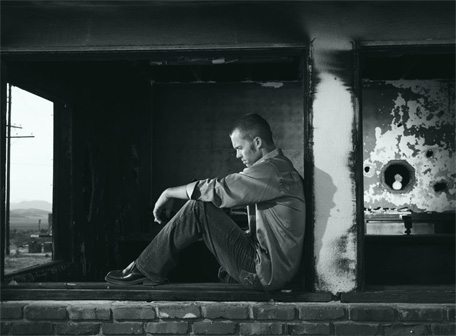 If you've been charged with a crime, the government will use every resource at its disposal to prosecute you. Make sure you have the right legal team at your side to fight back.Northcott Edgerton Barristers is a dedicated team of Alberta attorneys from some of the top law schools in the country. Our proven track record of defending Canadian citizens stretches back more than three decades. By maintaining the highest standard of legal representation for our clients, and maintaining our commitment to empathy and integrity, we work diligently to provide a vigorous defence.
Our philosophy is simple: get results by building the best defence possible.
Even if you don't end up serving jail time, a criminal conviction may make it hard to get a job, travel abroad, get an education, and raise a family. When you get one of the top criminal lawyers in Edmonton, you give yourself the best chance to keep your liberty and live a fulfilling life.
Top Criminal Lawyers Edmonton
There is no substitute for seasoned knowledge of the complex criminal justice system in Alberta. Those accused of crimes are often treated unfairly and even illegally unlawfully coerced into confessing at times.
Over our three decades, we've learned all of the strategies, tricks, and tactics used by the government and its prosecution teams to convict Edmontonians of crimes.
We know how develop a strong criminal defence and weaken the case of the prosecution. As a diverse and experienced law firm, we know exactly how to identify the strong points of your case, which of your rights may have been violated, and the winning strategies it will take to raise a reasonable doubt in the prosecution's case.
Over our years, we have proven our dedication to the local community. The criminal defence attorneys that make up our team have done everything from representing those less fortunate than ourselves to defending troubled youth offenders against an unfair system.
We are the best criminal lawyers Edmonton because we have successfully defended our clients from a wide range of charges, including:
DUI
Drug Possession
Sexual Assault
Fraud
Shoplifting
Assault
Theft from an Employer
And More
Due to our expertise in a wide range of legal fields, we are also capable of handling insurance and personal injury law as well.
If you've been charged with a crime, you are facing serious repercussions if convicted. The criminal justice system is purposely confusing, intimidating, and unfair to those who've been charged, resulting in unfair conviction and ruined lives. Make sure you get the top criminal lawyers in Edmonton to make sure your rights are fully represented
Contact us for your free consultation, and the best lawyers in Edmonton will build you a winning defence.
Peter G. Northcott Professional Corporation is centrally located in Edmonton Alberta. Feel free to drop by our
offices for a consultation, or set up an appointment by

Northcott Edgerton Barristers
9902 111 st. NW Edmonton AB